Construction
Building the American Dream is what Olson Construction focuses on. Many people only dream of building their own home and for over 20 years Jon Olson has been providing quality homes for families throughout the Coulee Region. His attention to detail and daily involvement in each project are some of the keys to his success. From very early in the new home industry, Jon realized that people wanted affordable, quality homes.
Jon Olson Construction encourages customer interaction during the entire build process. He will sit with you before and during the build to go over upgrades, changes or areas of concern. This attention to detail and turnkey solution is what separates Jon Olson Construction from the competition.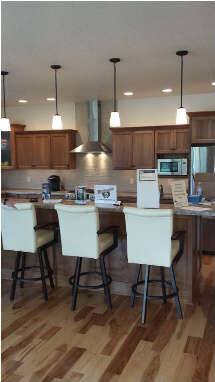 Jon Olson Construction has a home for nearly everyone, whether you're a first-time homebuyer or moving up to your second or third home. Olson believes the home buying process must be very straight forward with the customer's needs in the forefront. We are responsible for each aspect of the process, from design, construction, consultation and sales. We can also provide competitive mortgage-financing if needed. With all of these services and experience, we give you the best home at the best value.